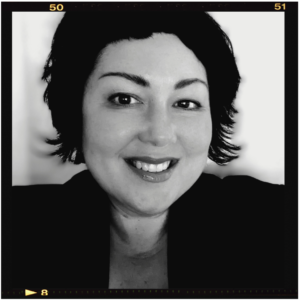 Hello.
I'm Emma.

I create branding, content, and creative strategy for businesses ranging from global corporations to one-person shops. I also edit  books and other types of publications. My work has helped companies re-brand, quadruple their fees, land big-ticket, multi-year contracts with renowned institutions, and re-structure their internal culture to create a more diverse, equitable, and inclusive organization. 
The Lover in the Story is my occasional newsletter about curiosity, enthusiasm, love, and other conundrums. The Compendium is my podcast, featuring conversations about being human with people from all walks of life.
An L.A. native, I live there still, with my husband, son, and two three (!) troublesome dogs. Fluently bilingual (English and Spanish) from the start, I'm conversational in Italian, am studying German, and harbor a secret desire to speak every language in existence. I've been known to create things like online magazines and cultural anthologies at the drop of a hat.
Get in touch with me here.